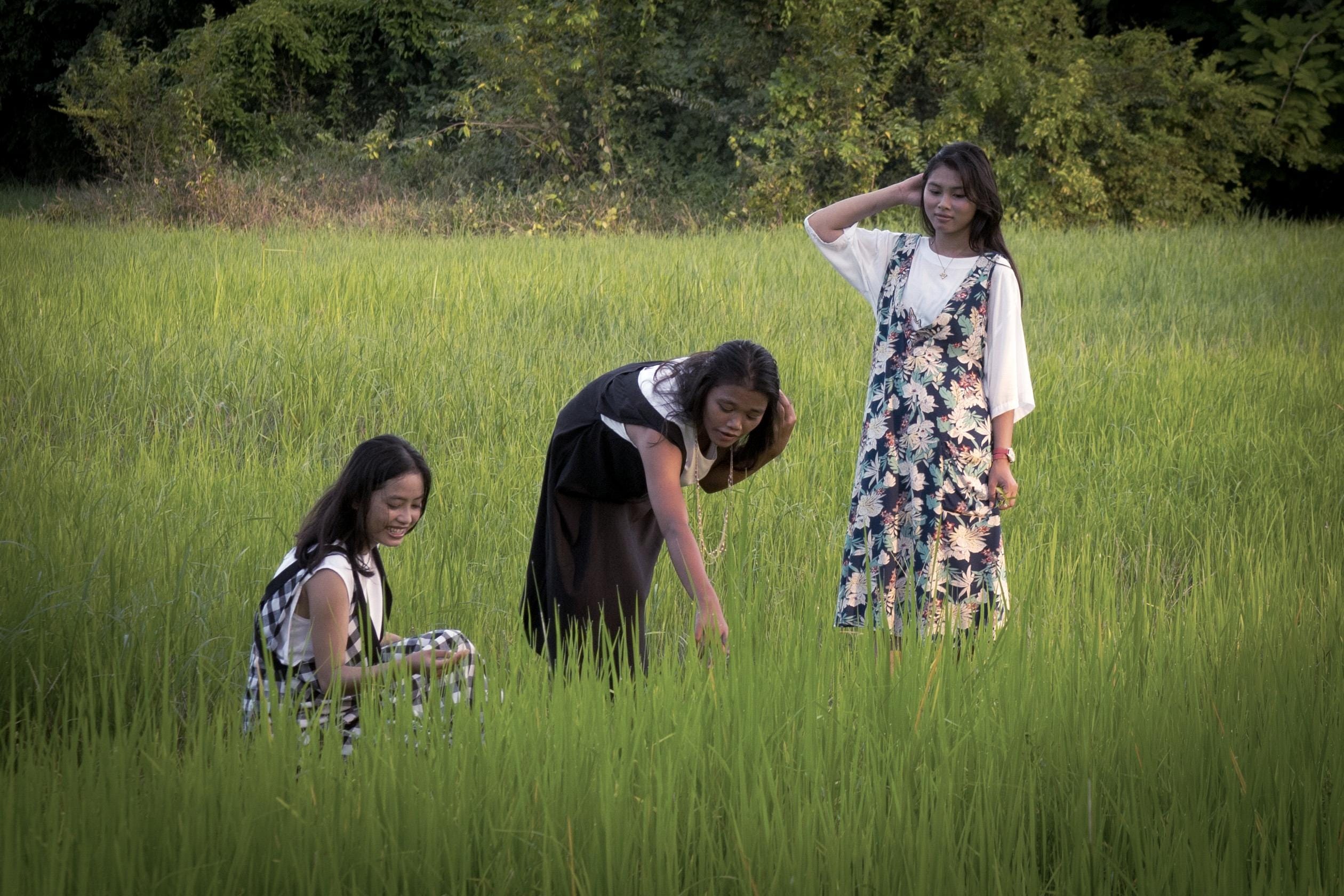 Our Inspiration
We strive to be authentic.
We were looking for inspiration within Cambodia and found....


Apsaras
Apsaras are Cambodian demi goddesses and they represent the pure and fragile side of femininity. While they used to spend their time dancing and singing, today they are learning, working and travelling and sometimes they also dance and sing. They are everywhere within us. Discover your inner goddess!
Women from the Paddy Fields
This brand is dedicated to all women, girlfriends, mothers, daughters, sisters and colleagues, not only on the Cambodian paddy fields but everywhere - in the city, countryside, mountains, forests, on the beaches... we are all stunning and extraordinarily strong women!
Paddy Fields
The luscious green of the paddy fields is a symbol of nutrition, wealth and vitality. This is exactly what we want to achieve for young women with the creation of a mini-factory in Cambodia.
Sarong and Krama
Even nowadays, traditional sarong fabrics are an integral part of public celebrations, such as marriages. We use this colorful sarong fabric in combination with a typical krama (checked pattern) to create the signature style of our Femmes des Rizières for everyday products.